How does my company's use of third-party production work?
May 8, 2023
2023-05-08 18:21
How does my company's use of third-party production work?
How does my company's use of third-party production work?
Businesses frequently need more resources to support their operations as they develop and grow. This is especially true when it comes to the creation of goods and services. To save time and money while still providing their consumers with high-quality products, businesses may decide to outsource specific production-related tasks to outside contractors. This blog post will discuss the workings of third-party production at your firm as well as some advantages and drawbacks of this strategy.
Third-Party Production: What is it?
When a business contracts with a third-party vendor to produce its goods or services, the practice is known as third-party production. This vendor is often an outside business with the skills, resources, and personnel required to carry out the production process on behalf of the main business. The main business is in charge of its marketing, sales, and distribution while maintaining ownership of the good or service.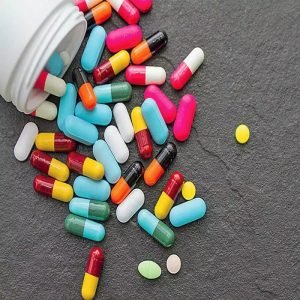 How Does It Function?
There are often numerous processes involved in outsourcing production to a third-party provider. First, the main company determines that it needs more production capacity or knowledge than it can currently provide. The business then conducts a search for a service provider, taking into account aspects like price, reputation, quality, and location.
The principal company will negotiate a contract that specifies the scope of work, pricing, delivery schedules, and other terms and conditions once an appropriate vendor has been found. The vendor will next start the production process following the guidelines and instructions given by the main business to create the products or render the services.
The lead business might provide frequent updates to maintain oversight and quality control throughout the production process.
Generic Drugs Drop-Shipping is the simplest and quickest approach to providing your customers with the pharmaceuticals they require.
We believe in keeping our Online Pharmacy dropshipping service simple and convenient, we have removed all obstacles that prevent other dropship service providers from using our services.
Fedelty Health Care is a well-known Indian pharmaceutical exporter in India with years of experience and a commitment to providing high-quality products to clients all over the world. We are generic drugs exporters and suppliers. If you're looking for a reliable exporter with competitive rates, you'll find us essential, considerate, and efficient for all of your demands. Please contact us for more information, and you will be pleasantly surprised by our low pricing and Bulk Pharma export service.