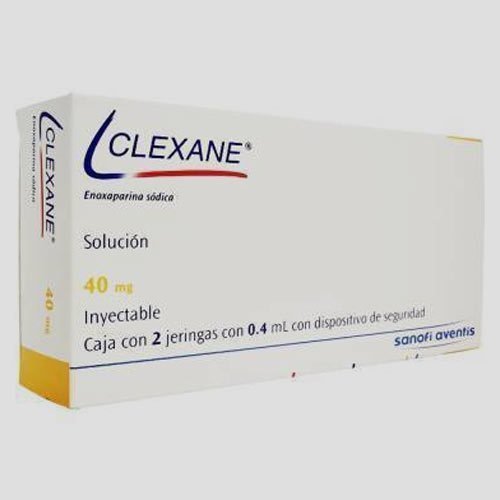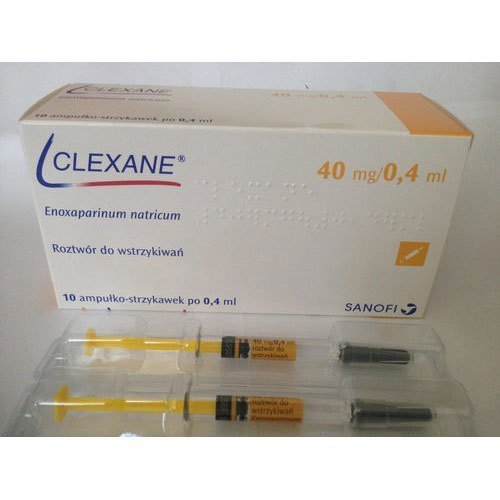 Clexane – Enoxaparin 40mg Injection
Description
Description:
Fedelty Health Care operates companies in Venezuela, Saudi Arabia, Cambodia, Oman, Brazil, Lebanon, Chile, Peru, Cuba, and Fiji as Clexane 40mg Injection third-party manufacturer, online pharmacy dropshipping, major pharma exporter, and pharmaceutical contract manufacturer. Hospital supply, government supply, named patient supply, cold chain supply, and drop shipment are some of the other services they offer.
Clexane 40mg Injection is an anticoagulant used to prevent and treat harmful blood clots. It stops the existing clots from getting any bigger and restricts the formation of any new clot. It is also helpful in the prevention of blood clots in veins, a condition called deep vein thrombosis, and pulmonary embolism.
Clexane 40mg Injection is injected under the skin by a doctor or nurse. It should not be injected into a muscle. The dose and length of treatment are based on your medical condition, your response to the medicine, and what you are being treated for. It may also be based on your age and weight. It is important to keep using this medicine even if you do not notice any symptoms because it is preventing future harm. If you stop taking it, you could get a blood clot. While taking this medicine you should avoid doing things that increase your risk of bleeding or injury.
Uses of Clexane Injection:
Treatment and prevention of Blood clots.
Benefits of Clexane Injection:
In Treatment and prevention of Blood clots
Clexane 40mg Injection prevents new blood clots from forming and prevents the existing ones from getting bigger. It works by blocking a substance in the body which is involved in blood clotting. Thus it helps your blood flow smoothly throughout the body. This can help reduce damage caused by clots in your lungs (pulmonary embolism), brain (stroke), heart (heart attack), or other blood vessels (thrombosis). It can also be used to prevent clots from forming after surgery, for example, to replace a knee or hip joint. Although it does not "dissolve" blood clots, it can prevent them from getting bigger so your body can dissolve them over time. It can also make it less likely that parts of a clot will break off and travel to other parts of the body.
Side Effects of Clexane Injection:
Most side effects do not require any medical attention and disappear as your body adjusts to the medicine. Consult your doctor if they persist or if you're worried about them.
Common side effects of Clexane: –
Bleeding.
Headache.
Low blood platelets.
Increased liver enzymes.
How to use Clexane Injection:
Your doctor or nurse will give you this medicine. Kindly do not self administer.
How Clexane Injection works?
Clexane 40mg Injection is an anticoagulant. It works by inactivating certain blood-clotting proteins. This prevents the formation of blood clots and prevents blockages in the blood vessels of the body.
Safety Advice:
Alcohol
It is not known whether it is safe to consume alcohol with Clexane 40mg Injection. Please consult your doctor.
Pregnancy
Clexane 40mg Injection is generally considered safe to use during pregnancy. Animal studies have shown low or no adverse effects to the developing baby; however, there are limited human studies.
Breast feeding
Clexane 40mg Injection is probably safe to use during breastfeeding. Limited human data suggests that the drug does not represent any significant risk to the baby. Clexane 40mg Injection is released in small amounts in the breast milk and amounts reaching the baby are also small, which would not be expected to cause any harmful effects to the baby.
Driving
Clexane 40mg Injection does not usually affect your ability to drive.
Kidney
Clexane 40mg Injection should be used with caution in patients with kidney disease. Dose adjustment of Clexane 40mg Injection (0.4ml Each) may be needed. Please consult your doctor.
Liver
There is limited information available on the use of Clexane 40mg Injection in patients with liver disease. Please consult your doctor. However, cautious use is advised in patients with underlying liver disease.
WHAT IF YOU FORGET TO TAKE CLEXANE INJECTION?
If you miss a dose of Clexane 40mg Injection (0.4ml Each), please consult your doctor.