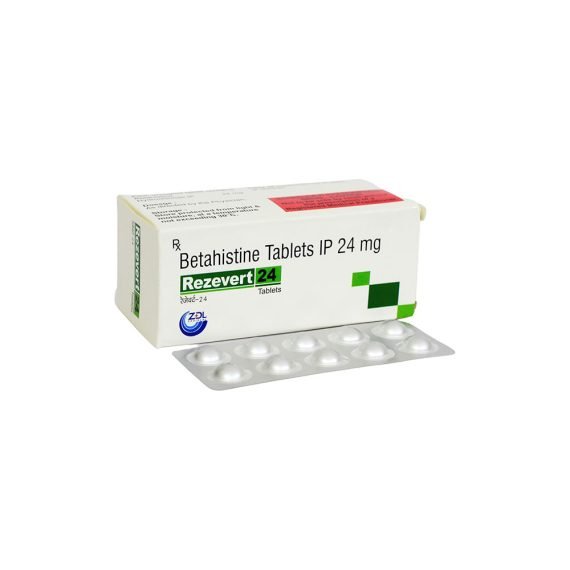 Rezevert – Betahistine Tablet
Description
BETAHISTINE (REZEVERT) TABLET – TREATMENT OF MENIERE'S DISEASE
Betahistine Tablet Rezevert is used to prevent and cure Ménière's disease, a condition of the inner ear. The symptoms include vertigo, ringing in the ears (tinnitus), and hearing loss, which is thought to be caused by fluids in the ear.
How is Rezevert Betahistine 24mg Tablet used?
To get the most out of this pill, swallow it with water and take it at the same time(s) every day. Your primary care physician will decide the optimal dose and frequency of administration to ease your symptoms.
Common side effects of this Tablet include:
Headaches, tiredness, and heartburn (dyspepsia) are the most well-known side effects. You may also experience stomach aches and edema. Taking the medication with food can help ease stomach issues.
Expert Opinion On This Medicine
Before using this medication, visit your primary care physician if you have a stomach ulcer, asthma, or a fast or slow pulse. To guarantee your safety, you should also inform him/her of any medications you are taking. In addition, if you are pregnant, trying to get pregnant, or breastfeeding, please see your primary care physician.