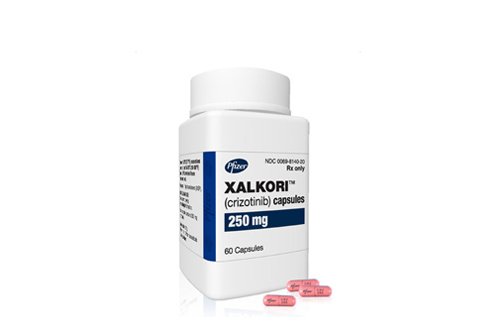 Xalkori – Crizotinib 250mg Capsule
Description
Description:
Fedelty Health Care operates companies in Venezuela, Saudi Arabia, Cambodia, Oman, Brazil, Lebanon, Chile, Peru, Cuba, and Fiji as a Xalkori 250mg Capsule third-party manufacturer, major pharma exporter, and pharmaceutical contract manufacturer. Hospital supply, government supply, named patient supply, cold chain supply, and drop shipment are some of the other services they offer.
Xalkori is a prescription medicine used to treat the symptoms of Non-Small Cell Lung Cancer. This capsule may be used alone or with other medications. It belongs to a class of drugs called Antineoplastics, Tyrosine Kinase Inhibitor; Antineoplastics, Anaplastic Lymphoma Kinase Inhibitor.
The dosage is based on your medical condition, laboratory tests, response to treatment, and other medications you may be taking. Be sure to tell your doctor and pharmacist about all the products you use (including prescription drugs, nonprescription drugs, and herbal products). For children, the dosage is also based on body size.
Take this medication by mouth with or without food as directed by your doctor, usually once or twice daily. Swallow whole with a glass of water. Do not crush or chew this medication. If you vomit after taking your dose of the medication, do not take an extra dose. Take the next dose of your medication at the regular time.
It is not known if Xalkori is safe and effective in children younger than 1 years of age.
Side Effects of Xalkori 250mg Capsule:
Vomiting.
Nausea.
Decreased appetite.
Constipation.
Diarrhea.
Abnormal liver function tests.
Swelling in your hands, feet, and eyes.
Numbness or tingling in your hands and feet.
Muscle weakness.
Trouble walking.
Stuffy nose.
Tierdness.
Sore throat.
Sneezing.
Dizziness.
Vision problems.
What if you miss a dose?
Take the medicine as soon as you can, but skip the missed dose if your next dose is due in less than 6 hours. Do not take two doses at one time.