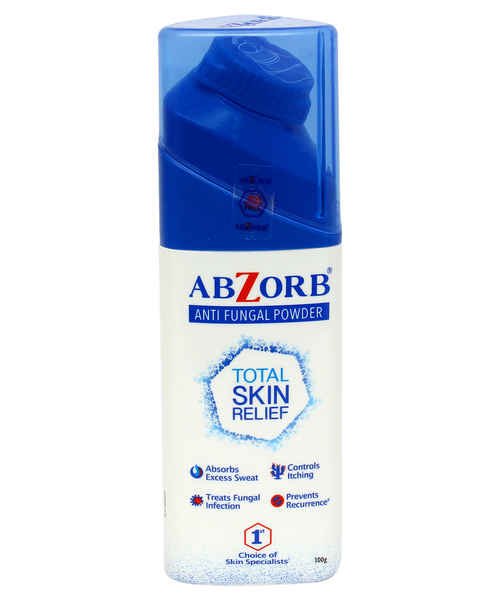 Abzorb – Clotrimazole 100gm Powder
Description
Description:
Fedelty Health Care operates companies in Venezuela, Saudi Arabia, Cambodia, Oman, Brazil, Lebanon, Chile, Peru, Cuba, and Fiji as Abzorb Powder third-party manufacturer, online pharmacy dropshipping, major pharma exporter, and pharmaceutical contract manufacturer. Hospital supply, government supply, named patient supply, cold chain supply, and drop shipment are some of the other services they offer.
Abzorb Powder is a topical antifungal dusting powder. It is recommended wherever excess moisture aggravates heat or friction rashes. The abzorb antifungal is prescribed for local fungal infections.
Abzorb Powder, 100 gm is composed of two medicines: Clotrimazole (antifungal) and Lidocaine (local anaesthetic). Clotrimazole is an antifungal medication that works by stopping the growth of fungi by causing damage and leakage to the fungal cell membrane. Lidocaine belongs to the class of local anaesthetics. It reduces pain by blocking the pain signals from nerves to the brain. It causes temporary numbness/loss of feeling in the skin and mucous membranes.
Use of Abz:orb Powder
Side Effects of Abzorb Powder:
Itching.
Dryness.
Redness.
Burning sensation at the application site.
Benefits of Abzorb Powder:
Prevents fungal growth on the skin and controls itching
Useful wherever excess perspiration or exudates need absorption
Soothes irritated skin and protects against chafing and rash
Helps fight fungal infections, prevent recurrence and provide soothing maintenance therapy