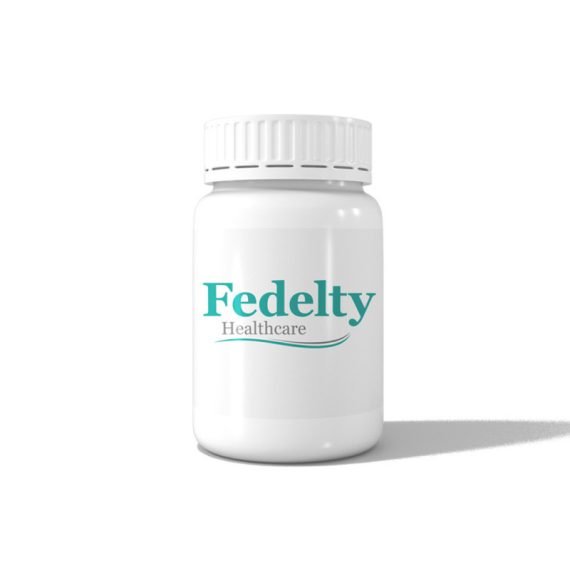 Ketoalfa – Alpha Ketoanalogue Tablet
Bioniche Life Sciences Inc
Description
Alpha Ketoanalogue (Ketoalfa) Tablet – Treatment Of Chronic Kidney Disease
Alpha Ketoanalogue or Ketoalfa Tablet is a dietary supplement that helps to treat chronic kidney disease. It helps to prevent the advancement of renal disease by lowering urea levels in the blood. In this method, the danger of long-term dialysis is reduced. The Ketoalfa Tablet can be taken with or without meals. Follow the doctor's instructions for dosage and duration. It may assist to take it alongside a low-protein diet to get the most out of the drug. Ensure that you consume enough calories while undergoing therapy. Your doctor may recommend that you get your serum calcium levels checked on a frequent basis while you're on this medication. This medication is generally well taken and has few negative effects. Ensure that you see your doctor on a frequent basis to assess the impact of your medications on your body. If you're using Ketoalfa Tablet, notify your doctor if you're also taking any other medications for any health issues.
Alpha Ketoanalogue is manufactured by Bioniche Life Sciences Inc., which is a technology-driven, research-based Canadian biopharmaceutical business focusing on the discovery, development, manufacture, and marketing of unique medicines for the global human and animal health markets.
Fedelty Health Care is an Alpha Ketoanalogue wholesaler, Pharmaceutical Cargo Bulk Exporter & Hospital Supply.
USES OF ALPHA KETOANALOGUE (KETOALFA) TABLET
Treatment of Chronic kidney disease
HOW ALPHA KETOANALOGUE (KETOALFA) TABLET WORKS
Nutritional supplements, such as Alpha Ketoanalogue, are a type of medicine. It works by enhancing protein metabolism in the body, hence improving kidney function, and follows the same catabolic routes as amino acids.
Fedelty Health Care is a certified Alpha Ketoanalogue Bulk Pharma Exporter, Cargo Bulk Supplier, and pharmaceutical wholesaler in India.
DIRECTIONS FOR USE
Follow your doctor's instructions on the dosage and duration of this medication. Take it all in at once. It should not be chewed, crushed, or broken. Alpha Ketoanalogue can be taken with or without meals, however, it's best if you take it at the same time every day.
SIDE EFFECTS OF ALPHA KETOANALOGUE (KETOALFA) TABLET
No common side effects seen
 

WARNING & PRECAUTIONS
In people with renal illness, Alpha Ketoanalogue is probably safe to use. Based on the limited information provided, a dosage change of Ketoalfa Tablet may not be necessary for these individuals. Please seek medical advice.
Fedelty Health Care is an Alpha Ketoanalogue bulk pharma exporter (Ketoalfa Exporter) and pharmaceutical third-party manufacturer operating businesses in Venezuela, Saudi Arabia, Cambodia, Oman, Brazil, Lebanon, Chile, Peru, Cuba, and Fiji. Other services they provide are hospital supply, government supply, named patient supply, cold chain supply, and drop shipping.