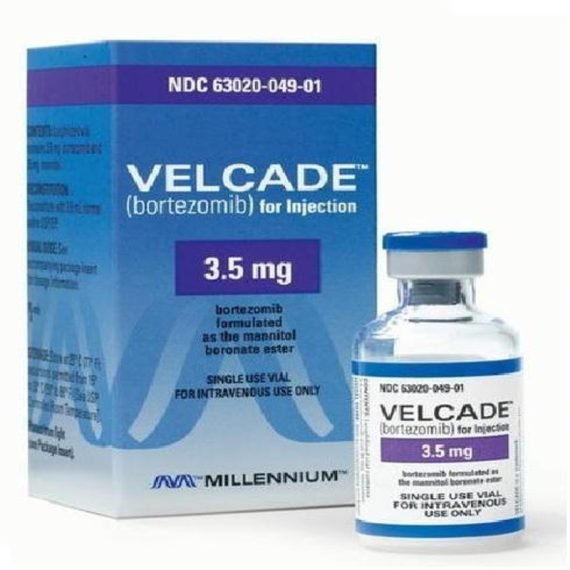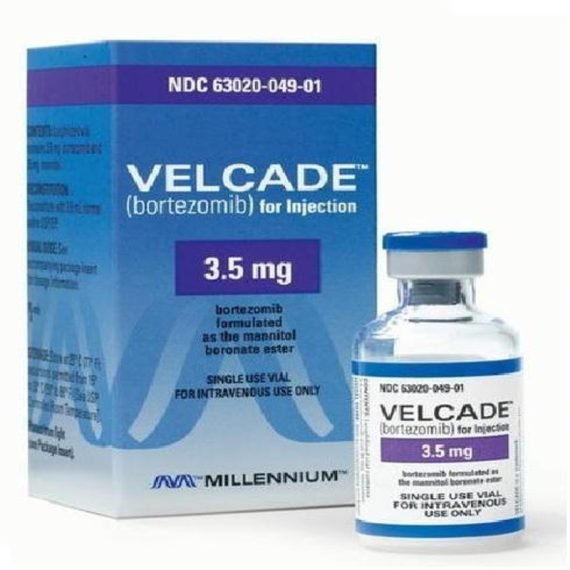 Velcade – Bortizomib Injection
Description
BORTIZOMIB (VELCADE) INJECTION – TREATMENT FOR MULTIPLE MYELOMA
For the treatment of multiple myeloma and mantle-cell lymphoma, Velcade Injection is utilized. By halting or reducing the growth of cancer cells, it demonstrates its effectiveness.
A licensed medical expert administers Velcade Injection through injection. Your doctor will determine the appropriate dosage and frequency of administration for you. This is based on the condition you are being treated for and is subject to change.
Fedelty Health Care is a Bortizomib wholesaler, Pharmaceutical Cargo Bulk Exporter & Hospital Supply.
USES OF BORTIZOMIB (VELCADE) INJECTION
Multiple myeloma
Mantle-cell lymphoma
WORKS OF BORTIZOMIB (VELCADE) INJECTION
An anti-cancer drug is Velcade Injection. It functions by preventing or delaying cellular protein deterioration. The result is an increase in the number of proteins, which causes the cancer cells to die.
SIDE EFFECTS OF BORTIZOMIB (VELCADE) INJECTION
Low blood platelets
Fatigue
Peripheral neuropathy (tingling and numbness of feet and hands)
Psychiatric disturbances
Nausea
Vomiting
Loss of appetite
Fever
Anemia (low number of red blood cells)
Diarrhea
Decreased appetite
Decreased white blood cell count (neutrophils)
Constipation
WARNING & PRECAUTIONS
The negative effects of Velcade Injection may impair your ability to operate a motor vehicle.
Your ability to drive could be affected if you experience fatigue, dizziness, fainting, or blurred vision after receiving a Velcade Injection.
It is dangerous to use Velcade Injection during pregnancy because there is clear evidence that it poses a risk to the unborn child. However, if the advantages outweigh the possible risks, a doctor might very rarely recommend it in specific life-threatening circumstances. Please speak with your physician.
Fedelty Health Care is a  Bortizomib third-party manufacturer, bulk pharma exporter, and pharmaceutical contract manufacturer operating businesses in Venezuela, Saudi Arabia, Cambodia, Oman, Brazil, Lebanon, Chile, Peru, Cuba, and Fiji. Other services they provide are hospital supply, government supply, named patient supply, cold chain supply, and drop shipping.