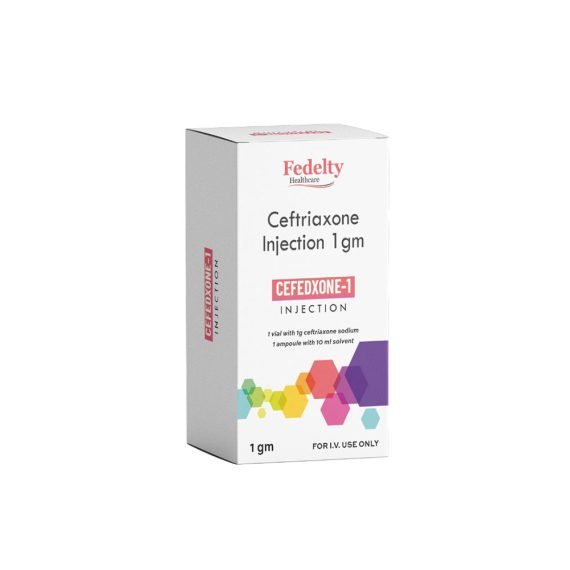 Ceftriaxone 1gm Injection
Ceftriaxone 1gm Injection
Description
Description:
Fedelty Health Care operates companies in Venezuela, Saudi Arabia, Cambodia, Oman, Brazil, Lebanon, Chile, Peru, Cuba, and Fiji as Ceftriaxone 1gm Injection third-party manufacturer, online pharmacy dropshipping, major pharma exporter, and pharmaceutical contract manufacturer. Hospital supply, government supply, named patient supply, cold chain supply, and drop shipment are some of the other services they offer.
Ceftriaxone 1gm is used to treat a wide variety of bacterial infections. This medication belongs to a class of drugs known as cephalosporin antibiotics. It works by stopping the growth of bacteria.This drug is not recommended for use in newborns with high blood bilirubin levels and premature infants due to increased risk of side effects. Ask the doctor or pharmacist for details.
How Ceftriaxone works:
Ceftriaxone is an antibiotic. It kills the bacteria by preventing them from forming the bacterial protective covering (cell wall) which is needed for them to survive.
Common side effects of Ceftriaxone:
Diarrhea.
Rash.
Increased white blood cell count (eosinophils).
Decreased white blood cell count.
Low blood platelets.
Increased liver enzymes.