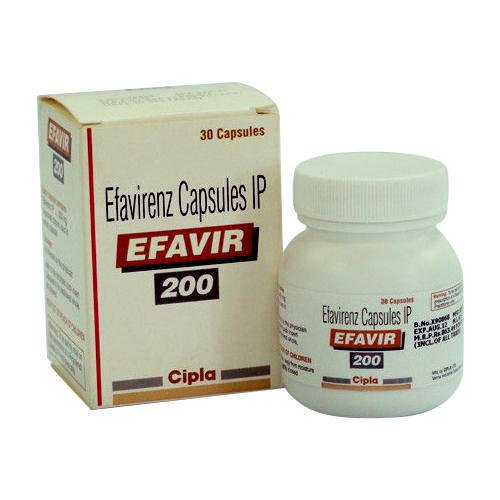 Efavir Efavirenz 200mg Tablet
Description
Description:
Fedelty Health Care operates companies in Venezuela, Saudi Arabia, Cambodia, Oman, Brazil, Lebanon, Chile, Peru, Cuba, and Fiji as Efavir 200mg Tablet third-party manufacturer, online pharmacy dropshipping, major pharma exporter, and pharmaceutical contract manufacturer. Hospital supply, government supply, named patient supply, cold chain supply, and drop shipment are some of the other services they offer.
Efavir 200mg Tablet belongs to a group of medicines called antiretrovirals. It is used to treat HIV (human immunodeficiency virus), the virus that can cause AIDS (acquired immunodeficiency syndrome). It helps to control HIV infection so your immune system can work better.
Efavir 200mg Tablet reduces the chances of getting HIV-related complications and improves your lifespan. It can be taken empty stomach or with food and is prescribed in combination with other HIV medicines. Taking all these medicines regularly at the right times greatly increases their effectiveness and reduces the chances of HIV becoming resistant to them. It is important to keep taking them regularly until your doctor tells you it is safe to stop.
Uses of Efavir Tablet:
Side Effects of Efavir Tablet:
Most side effects do not require any medical attention and disappear as your body adjusts to the medicine. Consult your doctor if they persist or if you're worried about them
Common side effects of Efavir: –
Headache.
Dizziness.
Agranulocytosis (deficiency of granulocytes in the blood).
Insomnia (difficulty in sleeping).
Sleepiness.
Vomiting.
Allergic reaction.
Nausea.
Abnormal dreams.
Fatigue.
Increased liver enzymes.
Anxiety.
Fever.
Itching.
Difficulty in paying attention.
Increased triglyceride level in blood.
Rash.
How to use Efavir Tablet:
Take this medicine in the dose and duration as advised by your doctor. Swallow it as a whole. Do not chew, crush or break it. Efavir 200mg Tablet is to be taken empty stomach.
How Efavir Tablet works:
Efavir 200mg Tablet prevents the multiplication of HIV virus in human cells, thereby stopping the HIV virus from producing new viruses.
Safety Advice:
Alcohol
Caution is advised when consuming alcohol with Efavir 200mg Tablet. Please consult your doctor.
Pregnancy
Efavir 200mg Tablet is unsafe to use during pregnancy as there is definite evidence of risk to the developing baby. However, the doctor may rarely prescribe it in some life-threatening situations if the benefits are more than the potential risks.
Breast feeding
Efavir 200mg Tablet is probably safe to use during breastfeeding. Limited human data suggests that the drug does not represent any significant risk to the baby.
Driving
Efavir 200mg Tablet may decrease alertness, affect your vision or make you feel sleepy and dizzy. Do not drive if these symptoms occur.
Kidney
Efavir 200mg Tablet is probably safe to use in patients with kidney disease. Dose adjustment of Efavir 200mg Tablet may not be needed in these patients. Please consult your doctor.
Liver
Efavir 200mg Tablet should be used with caution in patients with liver disease. Dose adjustment of this tablet may be needed. Please consult your doctor. Use of Efavir 200mg Tablet is not recommended in patients with moderate and severe liver disease.