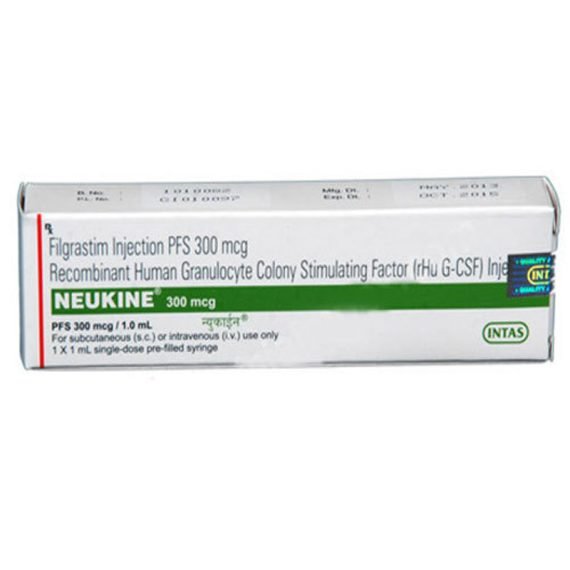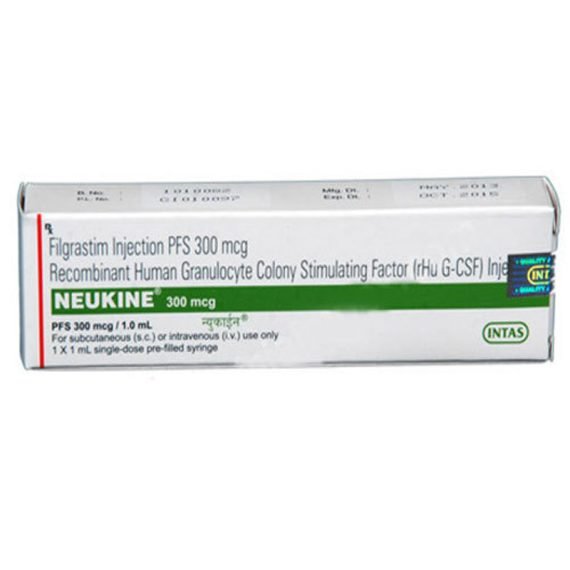 Neukine – Filgrastim Injection
Intas Pharmaceuticals Ltd
Description
FILGRASTIM (NEUKINE) INJECTION – TREATMENT FOR PREVENTION OF INFECTIONS AFTER CHEMOTHERAPY
Following treatment, neutrophil injection is used to prevent infections. It is a growth factor that encourages the production of white blood cells in the bone marrow. The body is protected from infections by these cells.
A trained medical expert administers Neukine Injection through injection. As long as your doctor instructs you to, you should continue taking it.
Fedelty Health Care is a Filgrastim wholesaler, Pharmaceutical Cargo Bulk Exporter & Hospital Supply.
USES OF FILGRASTIM (NEUKINE) INJECTION
Prevention of Infections after chemotherapy
WORKS OF FILGRASTIM (NEUKINE) INJECTION
A growth factor called Neurkine injections encourages the bone marrow to create white blood cells. The body is guarded by these cells from pathogens.
SIDE EFFECTS OF FILGRASTIM (NEUKINE) INJECTION
Bone pain
Weakness
Headache
Rash
Nausea
Increased lactate dehydrogenase level in blood
Vomiting
The increased uric acid level in the blood
Oropharyngeal pain
Hair loss
Fatigue
Diarrhea
Constipation
Decreased appetite
Cough
WARNING & PRECAUTIONS
The negative effects of Neukine Injection may impair your ability to operate a motor vehicle.
Fatigue may result from a cytokine injection. This can impair your ability to drive.
The use of Neukine Injection during pregnancy may be dangerous. Despite the paucity of human studies, studies on animals have indicated negative consequences on the developing fetus. Before giving you a prescription, your doctor will consider the advantages and any possible hazards. Please speak with your physician.
Fedelty Health Care is a  Filgrastim third-party manufacturer, bulk pharma exporter, and pharmaceutical contract manufacturer operating businesses in Venezuela, Saudi Arabia, Cambodia, Oman, Brazil, Lebanon, Chile, Peru, Cuba, and Fiji. Other services they provide are hospital supply, government supply, named patient supply, cold chain supply, and drop shipping.