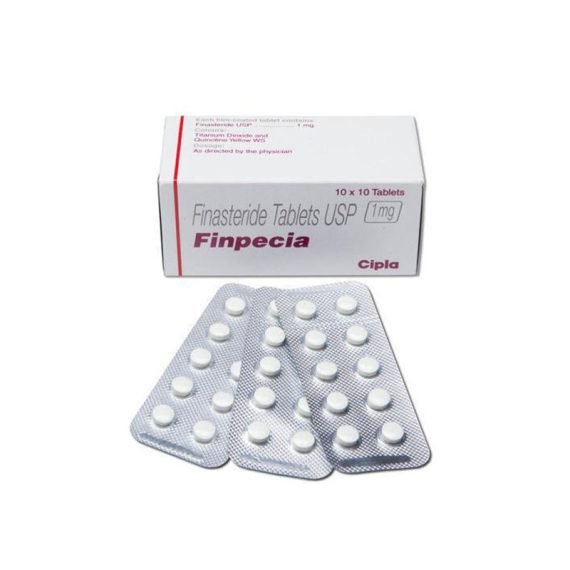 Finpecia – Finasteride 1mg Tablet
Description
Finasteride (Finpecia) – Hair Loss Treatment
Finasteride, which is found in FINPECIA (Finasteride 1mg), belongs to a class of drugs known as type II 5-alpha reductase inhibitors. It's a drug that's used to treat androgenetic alopecia (male pattern hair loss). Androgenetic alopecia is defined by the hair loss on the scalp, which in men commonly results in a receding hairline and/or balding on the top of the head. A combination of hereditary factors and the DHT (dihydrotestosterone) hormone causes this disease. Fedelty Health Care is Finasteride Contract Manufacturer, Finasteride Cargo Bulk Exporter  & Cargo Bulk Supplier. 
Finasteride 1mg tablet works by lowering DHT levels in the scalp, so assisting in the reversal of the balding process, resulting in greater hair growth and the prevention of further hair loss. It's only for men who have mild to moderate hair loss, but not full baldness. The use of this drug in youngsters is strongly discouraged. It is critical to inform your doctor about any medications you're taking for a health problem before beginning therapy.
Fedelty Health Care is a certified Finasteride Bulk Pharma  Exporter, Finasteride Supplier, and Finasteride wholesaler in India. 
Uses of Finasteride (Finpecia 1 mg)
Hair Loss Treatment (Alopecia Androgenetic)
Benign prostatic hyperplasia (BPH) is a type of benign prostatic hyperplasia that affects
How Finasteride (Finpecia 1mg) works
Finpecia Tablet or Finasteride Tablet for hair loss is an inhibitor of 5-alpha reductase. It inhibits the production of a male hormone in the scalp that inhibits hair growth, correcting baldness and preventing further hair loss.
DIRECTIONS FOR USE
Follow your doctor's instructions on the dosage and duration of this medication. Take it all in at once. It should not be chewed but swallowed. Finpecia 1mg Tablet can be taken with or without food, however, it's best if you take it at the same time every day.
Side-Effects of Finasteride (Finpecia 1mg)
Reduced libido
Erectile dysfunction (ED) is a condition that affects men
Disorder of ejaculation
Breast cancer symptoms
WARNING & PRECAUTIONS
If this medicine impairs your ability to drive, do not drive.
If you are allergic to finasteride or comparable medications, do not take this medication.
Finpecia Tablet for hair loss is extremely dangerous to take when pregnant. Please seek medical advice before using.
Fedelty Health Care is a finasteride bulk pharma exporter ( Finpecia Exporter )and pharmaceutical third-party manufacturer operating businesses in Venezuela, Saudi Arabia, Cambodia, Oman, Brazil, Lebanon, Chile, Peru, Cuba, and Fiji. Other services they provide are hospital supply,  government supply, named patient supply, cold chain supply, and drop shipping.