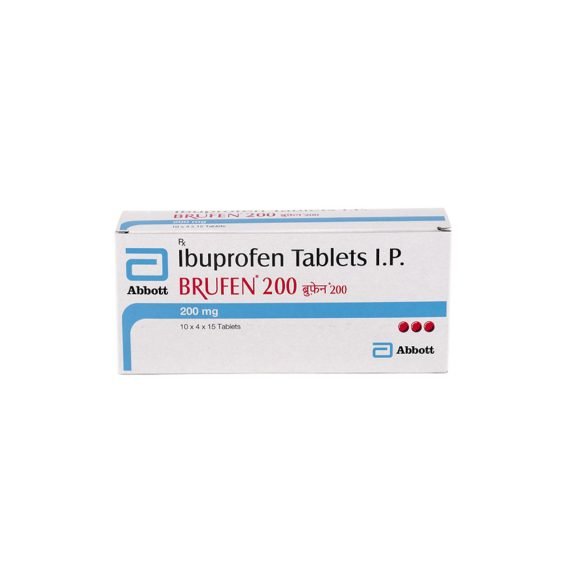 Brufen – Ibuprofen Tablet
Description
IBUPROFEN (BRUFEN) TABLET – TREATMENT OF PAIN RELIEF
Brufen 200mg Tablet is an analgesic medication. This medication is used to treat a variety of diseases, including headaches, fevers, period discomfort, toothaches, colds, and mild arthritis. It is also commonly used in cold and flu medicines.
How Brufen 200mg Tablet used?
To avoid stomach upset and negative effects, take Brufen 200mg Tablet with food. In general, use the least dosage essential to control your symptoms for the shortest amount of time.
Common side effects of this medicine
The medication is well tolerated, with little to no side effects. Some people, however, may experience vomiting, stomach pain, nausea, and indigestion. If any of these adverse effects do not go away or worsen, you should notify your doctor.
Precautions Before Using This Medicine
Before giving this drug to your child, inform your child's primary care physician if your child has been adversely impacted by any medication or item, or if your child has a history of heart problems, birth defects, liver infection, kidney illness, lung illness, or draining troubles.