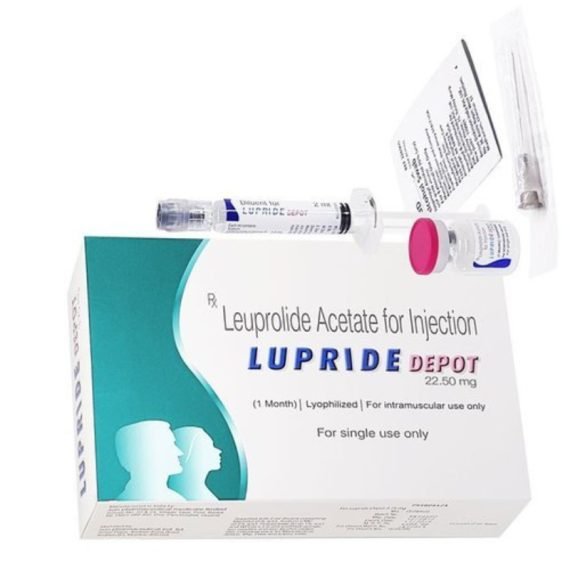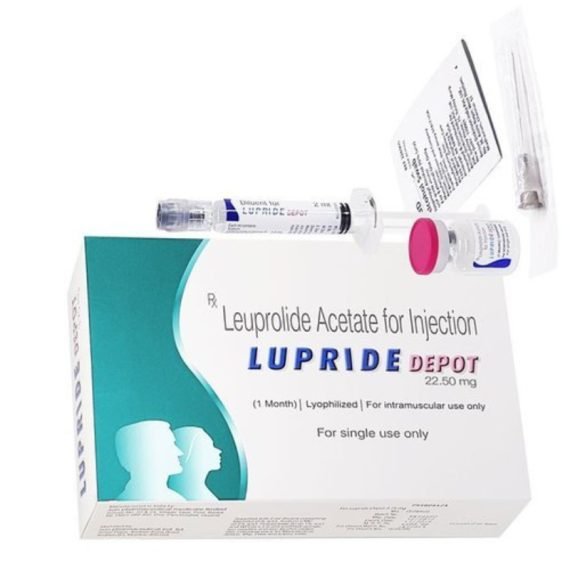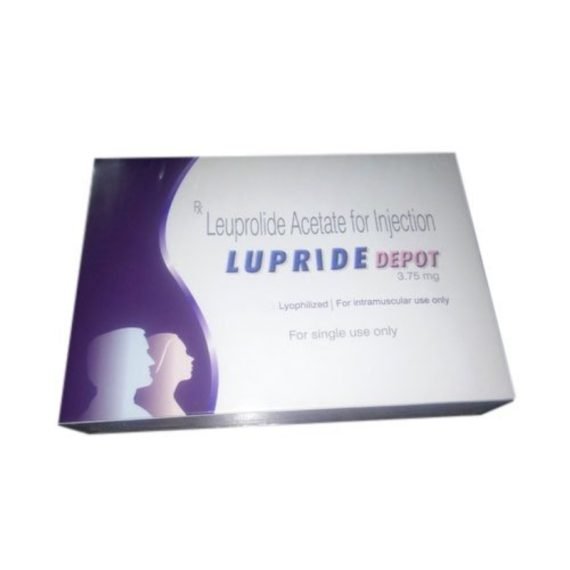 Lupride – Luprolide Acetate Injection
Description
LUPROLIDE ACETATE (LUPRIDE DEPOT) INJECTION – TREATMENT FOR PROSTATE CANCER
Luprolide Acetate or Lupride Depot Injection therapy is used to treat prostate cancer. It's also used to treat endometriosis (a condition in which the endometrium of the uterus develops abnormally, causing discomfort, heavy or irregular periods, and other symptoms), uterine fibroids, and central precocious puberty (very early puberty).
Lupride Depot A competent medical expert administers an injection beneath the skin. Your doctor will determine the appropriate dose and frequency of administration. This will vary depending on the reason for your treatment and may change over time. You should follow your doctor's instructions in the letter. It can have potentially dangerous negative effects if taken incorrectly or in excess.
In males, the prostate gland is a small walnut-sized gland that generates seminal fluid, which nourishes and transports sperm. The most common symptom of prostate cancer is trouble urinating, however, it can also occur without any symptoms. Lupride Depot Injection slows or inhibits the growth of cancer cells in men by lowering testosterone levels (a natural hormone in guys). This also makes it easier to urinate and relieves problems passing urine.
Fedelty Health Care is a Luprolide Acetate wholesaler, Pharmaceutical Cargo Bulk Exporter & Hospital Supply.
USES OF LUPROLIDE ACETATE (LUPRIDE DEPOT) INJECTION
Treatment of Prostate cancer
Treatment of Endometriosis
Treatment of Uterine fibroids
Treatment of Precocious puberty (premature puberty)
WORKS OF LUPROLIDE ACETATE (LUPRIDE DEPOT) INJECTION
Lupride Depot Injection lowers sex hormone levels (testosterone in men and estrogen in women). It works by lowering testosterone levels in men's blood. Lupride Depot Injection also works by blocking hormones produced by the ovaries (female reproductive organs), lowering estrogen levels (one of the chemicals responsible for female menstruation).
Fedelty Health Care is a Luprolide Acetate wholesaler, Pharmaceutical Cargo Bulk Exporter & Hospital Supply.
SIDE EFFECTS OF LUPROLIDE ACETATE (LUPRIDE DEPOT) INJECTION
The majority of adverse effects do not necessitate medical treatment and will go away as your body adjusts to the medication. Consult your doctor if they persist or if you are concerned.
Decreased libido
Testicular atrophy
Increased sweating
Fatigue
Muscle weakness
Erectile dysfunction
Bone pain
Injection site reaction
Hot flashes
WARNING & PRECAUTIONS
Lupride Depot Injection may create negative effects that impair your driving ability.
If you feel drowsiness, dizziness, or vision abnormalities while receiving Lupride Depot Injection, do not drive or operate machinery.
There is little information on the use of Lupride Depot Injection in kidney disease patients. Please seek medical advice.
On the usage of Lupride Depot Injection in individuals with liver illness, there is minimal information. Please seek medical advice.
Using Lupride Depot Injection during pregnancy is extremely dangerous. Seek medical counsel because research on pregnant women and animals have revealed that there are significant risks to the growing infant.
Fedelty Health Care is a  Luprolide Acetate third-party manufacturer, bulk pharma exporter, and pharmaceutical contract manufacturer operating businesses in Venezuela, Saudi Arabia, Cambodia, Oman, Brazil, Lebanon, Chile, Peru, Cuba, and Fiji. Other services they provide are hospital supply, government supply, named patient supply, cold chain supply, and drop shipping.