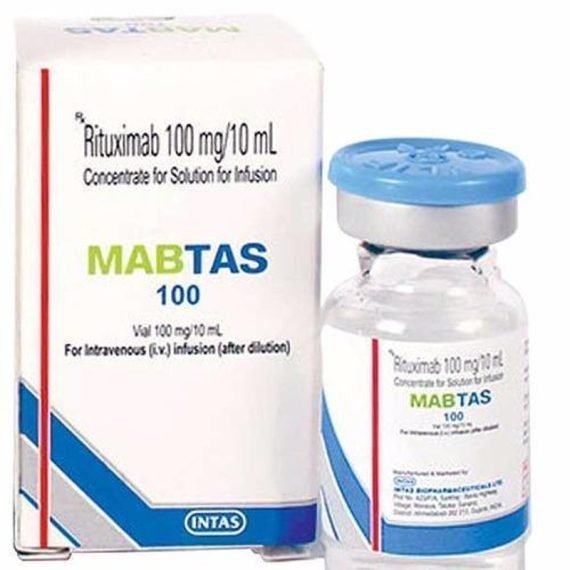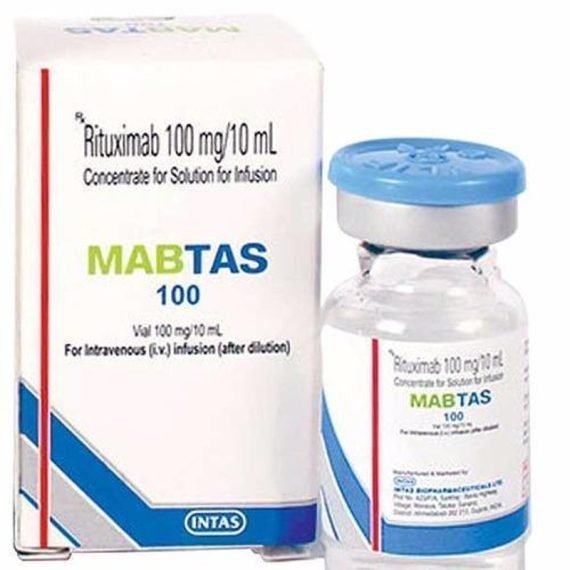 Mabtas – Rituximab Injection
Intas Pharmaceuticals Ltd
Description
RITUXIMAB (MABTAS) INJECTION – TREATMENT FOR NON-HODGKIN LYMPHOMA (NHL)
Non-Hodgkin lymphoma (NHL), rheumatoid arthritis, chronic lymphocytic leukaemia, granulomatosis with polyangiitis, and microscopic polyangiitis are all conditions that can be treated with Mabtas Injection.
Under the direction of a doctor, Mabtas Injection is administered intravenously. You must take it in the dosage that the doctor prescribed. Your doctor will determine the appropriate dosage and frequency of administration for you. This is based on the condition you are being treated for and is subject to change. You should follow your doctor's instructions in the letter.
Fedelty Health Care is a Rituximab wholesaler, Pharmaceutical Cargo Bulk Exporter & Hospital Supply.
USES OF RITUXIMAB (MABTAS) INJECTION
Non-Hodgkin lymphoma (NHL)
Rheumatoid arthritis
Blood cancer (Chronic lymphocytic leukaemia)
Granulomatosis with polyangiitis
Microscopic polyangiitis
WORKS OF RITUXIMAB (MABTAS) INJECTION
A monoclonal antibody is called Mabtas Injection. It functions by focusing on immune cells (B cells) unfavourable behaviour in rheumatoid arthritis and particular cancer kinds.
SIDE EFFECTS OF RITUXIMAB (MABTAS) INJECTION
Headache
Weakness
Infection
Chills
Decreased white blood cell count (neutrophils)
Fever
Infusion site reaction
Lymphopenia
Abdominal pain
Back pain
WARNING & PRECAUTIONS
The ability to drive may be affected by Mabtas Injection, however this is unknown. If you encounter any symptoms that impair your focus or reaction time, avoid operating a vehicle.
Use of Mabtas Injection during pregnancy may be dangerous. Despite the paucity of human studies, studies on animals have indicated negative consequences on the developing foetus. Before giving you a prescription, your doctor will consider the advantages and any possible hazards. Please speak with your physician.
Fedelty Health Care is a  Rituximab third-party manufacturer, bulk pharma exporter, and pharmaceutical contract manufacturer operating businesses in Venezuela, Saudi Arabia, Cambodia, Oman, Brazil, Lebanon, Chile, Peru, Cuba, and Fiji. Other services they provide are hospital supply, government supply, named patient supply, cold chain supply, and drop shipping.