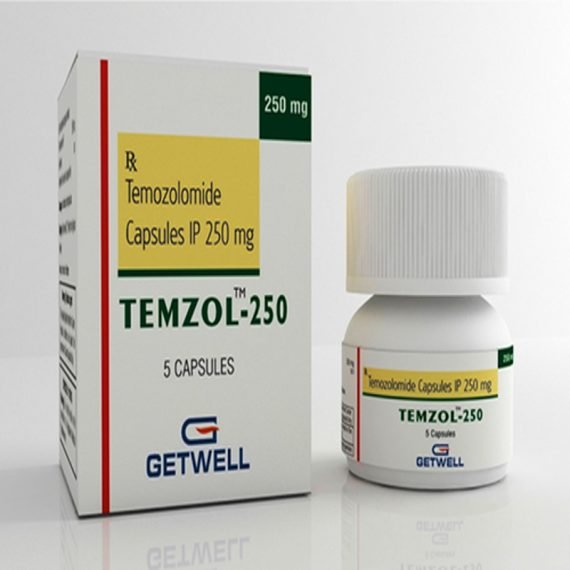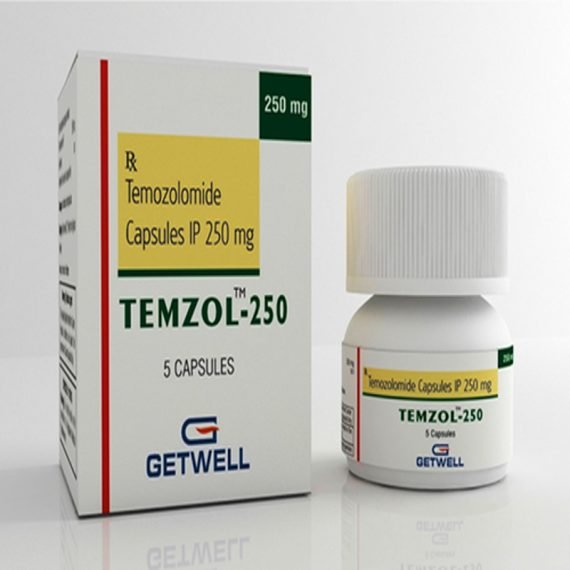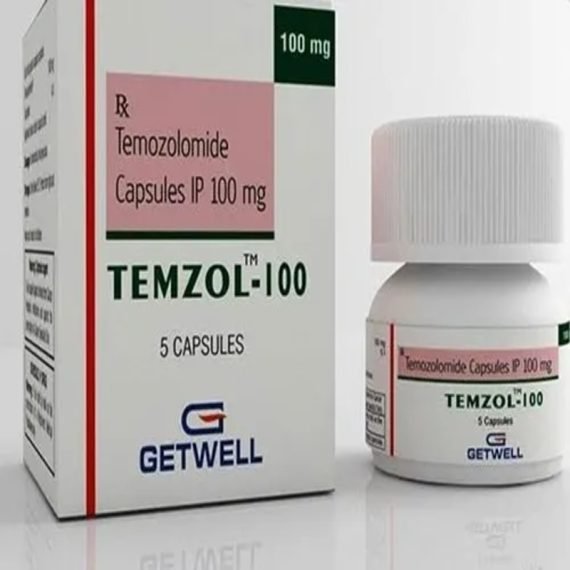 Temzol – Temozolamide Capsule
Description
TEMOZOLAMIDE (TEMZOL) CAPSULE – TREATMENT FOR BRAIN TUMOR
Temzol Capsule is used to treat a certain kind of brain cancer. If a brain tumor returns or worsens after receiving regular treatment, it is utilized to treat it. According to the doctor's judgment, it may also be used to treat other disorders.
To ensure the Temzol Capsule has the best impact, it should be taken every day at the same time and on an empty stomach.
USES OF TEMOZOLAMIDE (TEMZOL) CAPSULE
WORKS OF TEMOZOLAMIDE (TEMZOL) CAPSULE
Temzol Capsule is a cancer-prevention drug. It enters the brain tissues and causes genetic (DNA and RNA) damage to the cancer cells. Their development and reproduction are halted by this.
SIDE EFFECTS OF TEMOZOLAMIDE (TEMZOL) CAPSULE
Nausea
Vomiting
Constipation
Headache
Fatigue
Convulsion
Coordination disorder
Diarrhea
Dizziness
Fever
Hair loss
Hemiparesis (weakness on one side of the body)
Insomnia (difficulty in sleeping)
Loss of appetite
Memory loss
Rash
Viral infection
Weakness
WARNING & PRECAUTIONS
Temzol Capsule may make you feel drowsy and lightheaded, less alert, or have an impact on your vision. If you experience these symptoms, don't drive.
Temzol Capsule should not be used during pregnancy because there is clear evidence that it poses harm to the unborn child. However, if the advantages outweigh the possible risks, a doctor might very rarely recommend it in specific life-threatening circumstances. Please speak with your physician.
Fedelty Health Care is a  Temozolamide third-party manufacturer, bulk pharma exporter, and pharmaceutical contract manufacturer operating businesses in Venezuela, Saudi Arabia, Cambodia, Oman, Brazil, Lebanon, Chile, Peru, Cuba, and Fiji. Other services they provide are hospital supply, government supply, named patient supply, cold chain supply, and drop shipping.