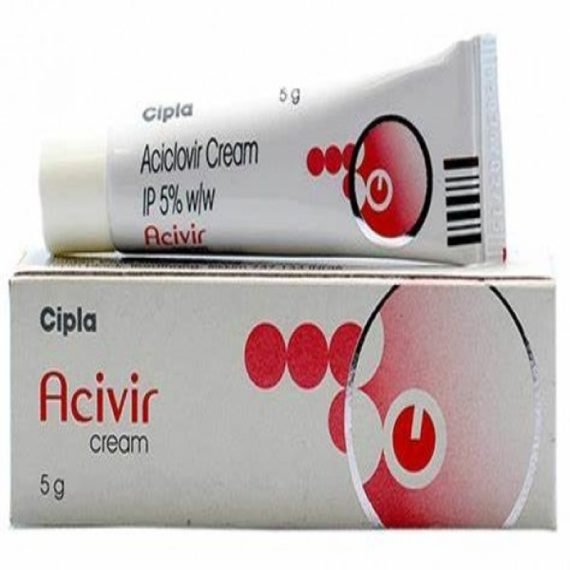 Description
ACICLOVIR (ACIVIR) CREAM– TREATMENT FOR HERPES LABIALIS
Aciclovir 5gm Cream is an antiviral medicine that helps in treating skin infections caused by the Herpes simplex virus such as herpes labialis. It prevents the multiplication of the virus in skin cells and therefore helps in clearing the skin infection.
How Aciclovir 5gm Cream is used?
Aciclovir 5gm Cream is for external use only. You should use it in the dose and duration as advised by your doctor. The affected area should be clean and dry before the application of the ointment. You must wash your hands thoroughly before and after applying for this medicine. Do not touch the sores unnecessarily with your hands or towel, to avoid spreading the infection.
Common Side effects of the Cream:
Some common side effects of this cream include burning, irritation, itching, and redness of the skin, at the site of application. Please consult your doctor if these side effects persist for a longer duration. Do not use it in the eyes, mouth, nose, or vagina as it may cause irritation. If accidental exposure occurs, rinse immediately with plenty of water.
This Cream is generally considered safe to use during pregnancy. Animal studies have shown low or no adverse effects on the developing baby; however, there are limited human studies.
This Cream is an antiviral medicine. It slows the growth and spread of the herpes virus in the body. It will not cure herpes and neither it prevent passing on the infection to others. However, it can speed up the healing of the sores and decrease the symptoms such as tingling, pain, burning, and itching. Follow your doctor's instructions carefully to get maximum benefit.