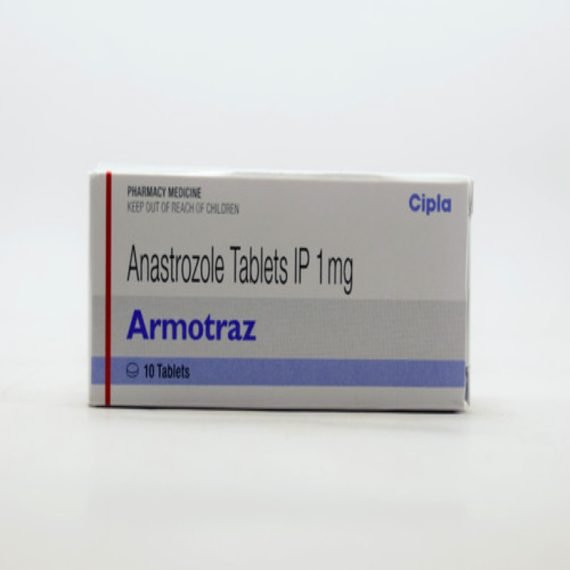 Armotraz – Anastrozole 1mg Tablet
Description
ANASTROZOLE (ARMOTRAZ) TABLET – TREATMENT FOR BREAST CANCER
Anastrozole or Armotraz 1mg Tablet is a drug that is used to treat early breast cancer in postmenopausal women. It can be used alone or in combination with other treatments including surgery or radiation. It can also be used to treat advanced breast cancer that has progressed beyond the breast or to other parts of the body as a first-line treatment.
Armotraz 1mg Tablet belongs to the aromatase inhibitor class of medicines, which reduces the quantity of estrogen in the body. It can be taken with or without food, but the best results come from taking it at the same time every day. It should be regarded as medical advice. What you take it for will determine the dose and how often you take it.
Fedelty Health Care is an Anastrozole wholesaler, Pharmaceutical Cargo Bulk Exporter & Hospital Supply.
USES OF ANASTROZOLE (ARMOTRAZ) 1MG TABLET
WORKS OF ANASTROZOLE (ARMOTRAZ) 1MG TABLET 
Armotraz Tablet is an anti-aromatase drug. It works by reducing the body's production of estrogen (a natural feminine hormone). Some breast cancer cells that require estrogen to proliferate can be slowed or stopped by this.
Fedelty Health Care is India's certified Anastrozole Bulk Pharma Exporter, Cargo Bulk Supplier, and pharmaceutical wholesaler.
SIDE EFFECTS OF ANASTROZOLE (ARMOTRAZ) 1MG TABLET
The majority of side effects are minor and will go away as your body adjusts to the medication. If they don't go away or you're concerned about them, see your doctor.
Skin rash
Nausea
Weakness
Hot flashes
WARNING & PRECAUTIONS
Anastrozole, also known as Armotraz 1mg Tablet, is a medication used to treat a range of conditions. Because there is clear evidence that injections represent harm to the unborn child, they should not be administered during pregnancy. In life-threatening situations, however, the doctor may prescribe it if the benefits outweigh the risks. Please consult with a doctor.
Armotraz 1mg tablet should be taken with caution in patients who have liver problems. The dosage of Armotraz 1mg tablets may need to be modified. Please consult with a physician.
It is uncertain whether it is safe to drink alcohol while taking Armotraz 1mg tablet. Please consult a physician.
Fedelty Health Care is an Anastrozole bulk pharma exporter (Armotraz Exporter) and pharmaceutical third-party manufacturer operating businesses in Venezuela, Saudi Arabia, Cambodia, Oman, Brazil, Lebanon, Chile, Peru, Cuba, and Fiji. Hospital supply.