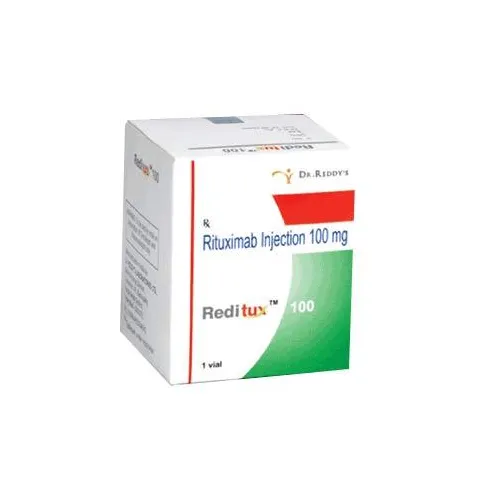 Reditux – Rituximab 100mg Injection
Description
Description:
Fedelty Health Care operates companies in Venezuela, Saudi Arabia, Cambodia, Oman, Brazil, Lebanon, Chile, Peru, Cuba, and Fiji as Reditux 100mg Injection third-party manufacturer, online pharmacy dropshipping, major pharma exporter, and pharmaceutical contract manufacturer. Hospital supply, government supply, named patient supply, cold chain supply, and drop shipment are some of the other services they offer.
Reditux 100mg Injection is an anticancer medicine that is used alone or in a combination with other medicines for the treatment of various types of blood cancers. It is also used for the treatment of autoimmune diseases such as rheumatoid arthritis, microscopic polyangitis, Wegener's granulomatosis etc.
Side Effects of Reditux Injection:
Comman side effects of Reditux: –
Low blood pressure.
Nausea and Vomiting.
Chills and fever.
Abdominal pain.
Decrease in white blood cells and platelets.
Itching.
Infections.
Headache.
Muscle aches and pain.
Cough.