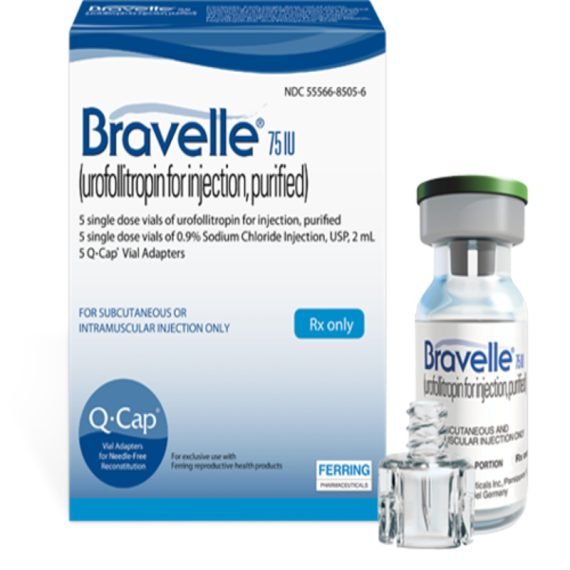 Bravelle – Urofolitropin Injection
Description
UROFOLITROPIN (BRAVELLE) INJECTION – TREATMENT FOR FEMALE INFERTILITY
The injection Bravelle 75I.U. is used to treat female infertility. Women who experience ovulation issues or are undergoing fertility procedures like in-vitro fertilization utilize it.
Under the direction of a doctor, Bravelle 75I.U Injection is administered intravenously. Your doctor or nurse will assist you in learning the precise self-administration procedure. Always heed your doctor's recommendations, since they will determine when the injection should be administered.
Fedelty Health Care is a Urofolitropin wholesaler, Pharmaceutical Cargo Bulk Exporter & Hospital Supply.
USES OF UROFOLITROPIN (BRAVELLE) INJECTION
WORKS OF UROFOLITROPIN (BRAVELLE) INJECTION
Bravelle 75I.U Injection works in females by promoting the release of estrogen, which aids in the development and expansion of the egg prior to release. In addition, it helps women undergoing assisted reproductive technology procedures grow more follicles (eggs).
SIDE EFFECTS OF UROFOLITROPIN (BRAVELLE) INJECTION
Abdominal pain
Headache
Bloating
Pelvic pain
Abdominal cramp
Nausea
Respiratory disorder
Hot flushes
WARNING & PRECAUTIONS
Usually, using Bravelle 75I.U Injection won't impair your ability to drive.
Using Bravelle 75I.U. Injection when pregnant is extremely risky. Consult your doctor before taking any medications, as research on animals and pregnant women has demonstrated clear negative effects on the developing fetus.
Fedelty Health Care is a  Urofolitropin third-party manufacturer, bulk pharma exporter, and pharmaceutical contract manufacturer operating businesses in Venezuela, Saudi Arabia, Cambodia, Oman, Brazil, Lebanon, Chile, Peru, Cuba, and Fiji. Other services they provide are hospital supply, government supply, named patient supply, cold chain supply, and drop shipping.