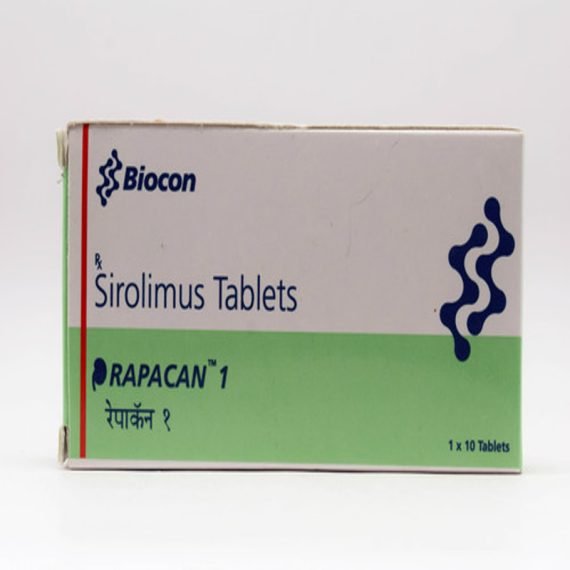 Rapacan – Sirolimus 1mg Tablet
Description
SIROLIMUS (RAPACANE) TABLET – TREATMENT FOR KIDNEY TRANSPLANT REJECTION
Patients undergoing organ transplants can prevent organ rejection by using Rapacan 1 mg tablets. In order for the body to accept the new organ, it controls the immunological reaction.
The prescription-recommended dose and duration for using Rapacan 1 mg Tablet must be followed. It can be taken with or without food, but you should take it every day at roughly the same time. This medication might have harmful adverse effects on the body if taken in excess.
Fedelty Health Care is a Sirolimus wholesaler, Pharmaceutical Cargo Bulk Exporter & Hospital Supply.
USES OF SIROLIMUS (RAPACANE) TABLET
Prevention of kidney transplant rejection
WORKS OF SIROLIMUS (RAPACANE) TABLET
An immunosuppressant is rapacan 1 mg Tablet. It functions by reducing your body's immunological reaction after an organ transplant (eg. liver, kidney, heart). This aids in the new organ being accepted by your body as if it were your own.
SIDE EFFECTS OF SIROLIMUS (RAPACANE) TABLET
Nausea
Increased blood lipid level
Low blood platelets
Headache
Abdominal pain
Fever
Anemia (low number of red blood cells)
Urinary tract infection
Diarrhea
High blood pressure
Increased creatinine level in blood
Joint pain
Edema (swelling)
WARNING & PRECAUTIONS
Usually, taking a Rapacan 1mg Tablet won't impair your ability to drive.
Using Rapacan 1 mg tablets while pregnant may be dangerous. Despite the paucity of human studies, studies on animals have indicated negative consequences on the developing fetus. Before giving you a prescription, your doctor will consider the advantages and any possible hazards. Please speak with your physician.
Fedelty Health Care is a  Sirolimus third-party manufacturer, bulk pharma exporter, and pharmaceutical contract manufacturer operating businesses in Venezuela, Saudi Arabia, Cambodia, Oman, Brazil, Lebanon, Chile, Peru, Cuba, and Fiji. Other services they provide are hospital supply, government supply, named patient supply, cold chain supply, and drop shipping.