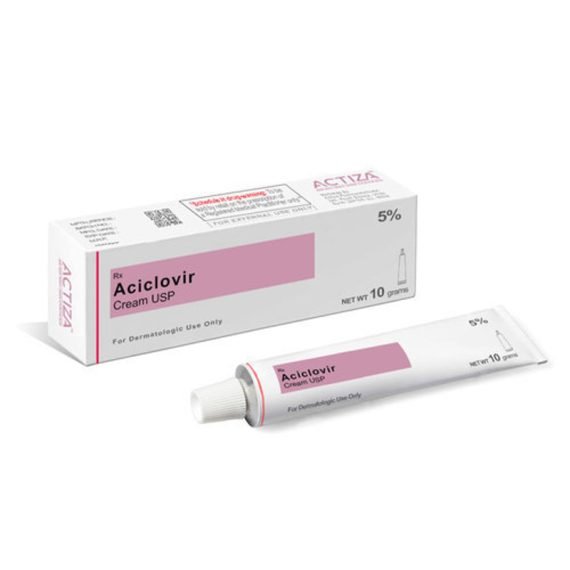 Description
ACICLOVIR (ACTIZA) CREAM– TREATMENT FOR HERPES LABIALIS
Aciclovir Cream is an antiviral cream used to treat skin infections caused by the Herpes simplex virus, such as herpes labialis. It prevents the virus from multiplying in skin cells and thus aids in the healing of skin infections.
Benefits of Aciclovir Cream:
Aciclovir Cream should only be applied externally. You should take it in the dose and for the length of time prescribed by your doctor. Before using the ointment, the afflicted region should be clean and dry. You must thoroughly wash your hands before and after applying this medication.
To avoid spreading the illness, avoid unnecessarily touching the sores with your hands or a towel. Aciclovir is used to treat viral infections and other ailments. Aciclovir 5% includes the active component Aciclovir. Aciclovir 5% works by inhibiting the virus's growth and spread in the body.
Common side effects of this Cream:
Burning, irritation, itching, and redness of the skin at the site of application are some of the most prevalent side effects. Please contact your doctor if these side effects persist for an extended period of time. It isn't used in the eyes, mouth, nose, or vagina because it may cause irritation. If you are accidentally exposed, quickly rinse with plenty of water. For more click here.
Precautions:
This medication is solely for external use. Use it according to your doctor's instructions for dosage and duration. Before using, read the instructions on the label. After cleaning and drying the afflicted region, apply the cream. Unless your hands are in the affected region, wash your hands after applying.