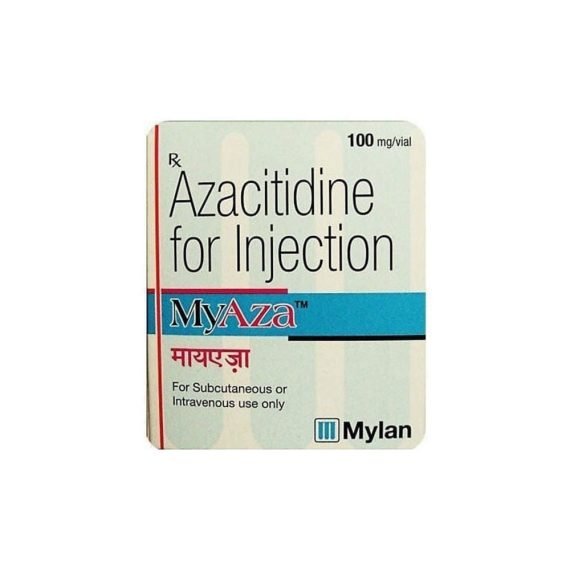 Myaza – Azacitidine Injection
Description
AZACITIDINE (MYAZA) INJECTION – TREATMENT OF SOME KINDS OF BLOOD CANCER
Some types of blood malignancy are treated with azacitidine. Adult individuals with all subtypes of Myelodysplastic Syndrome are treated with it (MDS). The doctor may decide to use it to address additional conditions.
How Azacitidine 100mg is used?
Under the direction of a physician, a doctor administers azacitidine via shot. Your doctor will determine the appropriate dosage and frequency of administration for you. This is based on the condition you are being treated for and is subject to change. You should follow your doctor's instructions in the letter. Its side effects can be very severe if taken incorrectly or in excess.
Common side effects of this Injection:
The most frequent adverse effects of this medication are nausea, vomiting, weakness, and injection site reactions (pain, swelling, and redness). Tell your doctor if these bother you or seem severe. There might be methods to lessen or stop them. Before receiving any vaccinations while receiving therapy with this medication, you must let your doctor know. You must have routine blood tests to monitor your heart, liver, and renal functions as well as your blood cells.
If you have kidney or liver issues or are taking any medications to combat infections, let your doctor know before taking it.