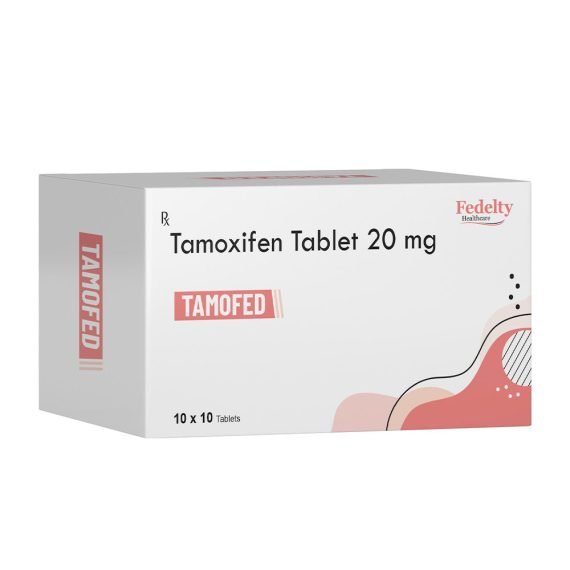 Temofed – Tamoxifen 20 mg Tablet
Description
TAMOXIFEN (TEMOFED) TABLET – TREATMENT FOR BREAST CANCER
An anti-estrogen is Temofed 20 mg Tablet. In order to treat breast cancer, it is employed. Additionally, it is used to lower the risk of breast cancer in high-risk pre-and postmenopausal women. This medication aids in reducing the development and division of cancer cells.
Additionally useful in the treatment of infertility is Temofed 20mg Tablet. You may take it with or without meals, but for the best results, take them both at the same time. It should be regarded as medical advice. Depending on what you are using it for, you should adjust the dosage and frequency.
USES OF TAMOXIFEN (TEMOFED) TABLET
WORKS OF TAMOXIFEN (TEMOFED) TABLET
A drug based on hormones is called Temofed 20mg Tablet. It functions by attaching to estrogen receptors and preventing estrogen's (a female hormone produced naturally) effects on breast tissue.
SIDE EFFECTS OF TAMOXIFEN (TEMOFED) TABLET
Hot flashes
Nausea
Vaginal discharge
Vaginal bleeding
Mood swings
Fluid retention
WARNING & PRECAUTIONS
Temofed 20 mg Tablet side effects might impair your ability to drive.
Temofed 20 mg Tablet may make you feel worn out. Your ability to drive might be impacted by this.
Use of Temofed 20 mg Tablet during pregnancy is extremely risky. Consult your doctor before taking any medications, since research on animals and pregnant women has demonstrated clear negative effects on the developing fetus.