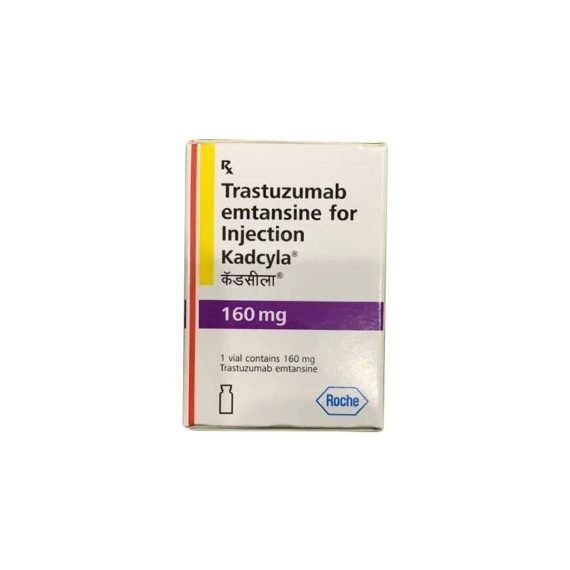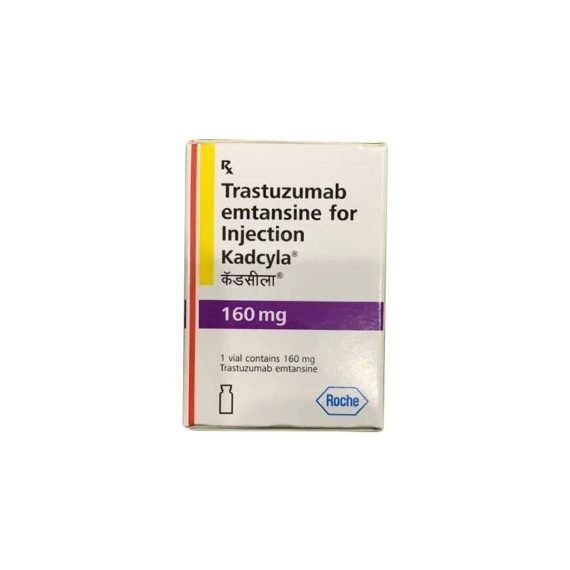 Kadcyla – Trastuzumab Injection
Roche Products India Pvt Ltd
Description
TRASTUZUMAB (KADCYLA) INJECTION – TREATMENT FOR BREAST CANCER
Kadcyla Injection is used to treat both early and advanced breast cancer. It is used to treat breast cancer (human epidermal growth factor receptor 2, HER-2) that has spread to other organs and has not responded to other cancer treatments.
A qualified medical professional administers Kadcyla Injection as an injection. Your doctor will determine the appropriate dose and frequency of administration.
USES OF KADCYLA INJECTION
.Early Breast cancer
.Metastatic breast cancer
BENEFITS OF KADCYLA INJECTION
Kadcyla Injection is used to treat early-stage breast cancer and can be used alone or in combination with other medications or treatment modalities such as chemotherapy. It alleviates breast cancer symptoms such as breast lumps, bloody discharge from nipples, and changes in the shape or texture of the breast. Kadcyla Injection kills or slows the growth of cancer cells while also preventing their multiplication. If any of the side effects bother you, talk to your doctor.
Common side effects of Kadcyla
.Low blood platelets
.Headache
.Liver disorder
.Tiredness
.Nausea
.Musculoskeletal (bone, muscle, or joint) pain
.Bleeding
.Constipation
.Nosebleeds