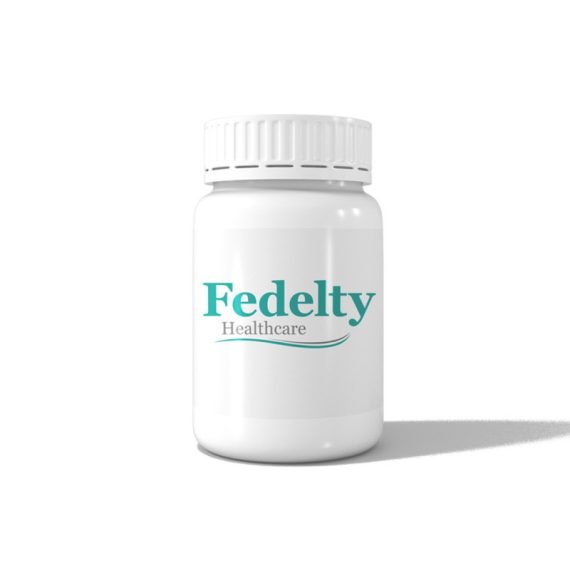 Vancocin – Vancomycin 500mg Injection
Description
Vancomycin (Vancocin) Injection – Treatment for Severe Bacterial Infections
Vancomycin or Vancocin Injection is an antibiotic that is given to hospitalized patients to treat serious bacterial infections. It is helpful against infections of the respiratory tract (including pneumonia), urinary tract, skin and soft tissues, bones and joints, heart, blood, and other organs. Vancomycin is also used to prevent infection in high-risk individuals having surgical operations. It works by inhibiting bacterial growth and can be used to treat both adults and children. It is a limited-spectrum antibiotic that exclusively kills gram-positive bacteria. Under the direction of a healthcare practitioner, this medication is gently infused into a vein through a drip (infusion). A fast infusion might cause low blood pressure, wheezing, shortness of breath, or itching. It can also be used in conjunction with other antibiotics to treat different types of bacteria.
Vancomycin is manufactured by AstraZeneca, a British-Swedish multinational pharmaceutical and biotechnology firm headquartered in Cambridge, England, on the Cambridge Biomedical Campus.
Fedelty Health Care is a Vancomycin wholesaler, Pharmaceutical Cargo Bulk Exporter & Hospital Supply.
USES OF VANCOMYCIN (VANCOCIN) 500MG INJECTION
Severe bacterial infections
HOW VANCOMYCIN (VANCOCIN) 500MG INJECTION WORKS
Vancomycin Injection is a medication that is used to treat infections. It kills bacteria by preventing them from building the protective covering (cell wall) required for survival.
Fedelty Health Care is a certified Vancomycin Bulk Pharma Exporter, Cargo Bulk Supplier, and pharmaceutical wholesaler in India.
DIRECTIONS FOR USE
This medication will be administered to you by your doctor or nurse. Please do not self-administer.
SIDE EFFECTS OF VANCOMYCIN (VANCOCIN) 500MG INJECTION
Breathlessness
Decreased blood pressure
Wheezing
Renal injury
Flushing (sense of warmth in the face, ears, neck, and trunk)
Injection site reactions (pain, swelling, redness)
 WARNING & PRECAUTIONS
Vancomycin Injection normally has no effect on your ability to drive.
In individuals with renal problems, Vancomycin Injection should be taken with care. Vancomycin or Vancocin Injection dosage may need to be adjusted. Please visit your physician. While using this medication, regular monitoring of kidney function tests and other blood tests is indicated.
Vancomycin is most likely safe to use while nursing. According to limited human research, the medication poses no major harm to the fetus.
Using Vancomycin during pregnancy may be dangerous. Although there has been little human research, animal studies have revealed detrimental consequences on the growing fetus. Before prescribing it to you, your doctor will consider the advantages as well as any possible hazards. Please visit your physician.
Fedelty Health Care is a Vancomycin bulk pharma exporter (Vancocin Exporter) and pharmaceutical third-party manufacturer operating businesses in Venezuela, Saudi Arabia, Cambodia, Oman, Brazil, Lebanon, Chile, Peru, Cuba, and Fiji. Other services they provide are hospital supply, government supply, named patient supply, cold chain supply, and drop shipping.