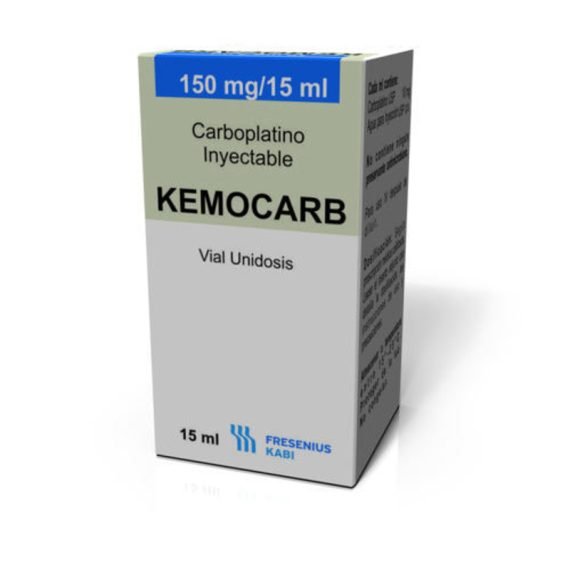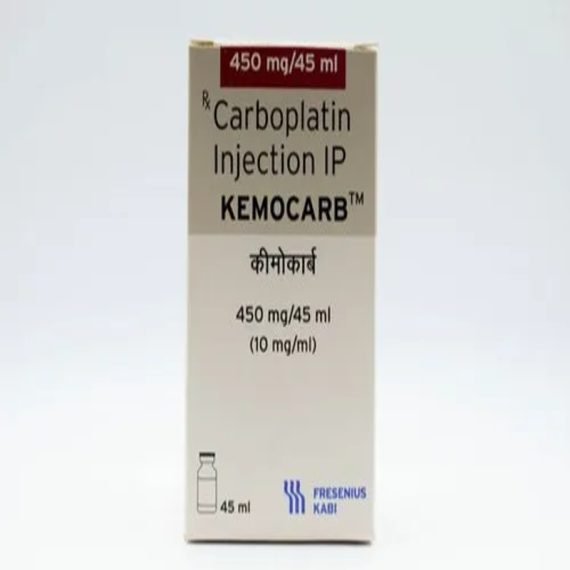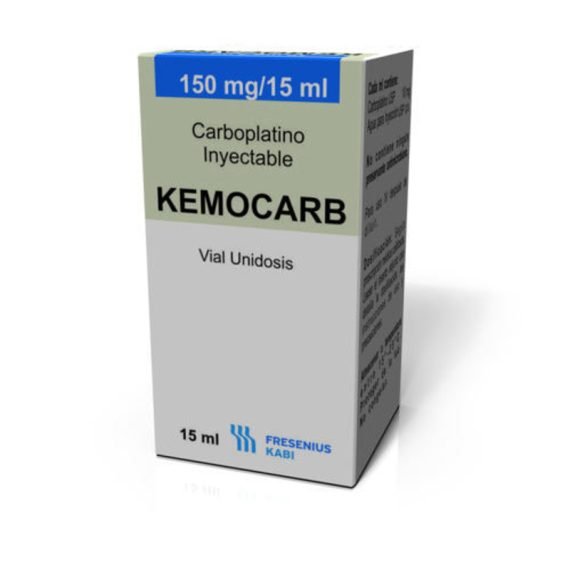 Kemocarb – Carboplatin Injection
Fresenius Kabi India Pvt Ltd
Description
CARBOPLATIN (KEMOCARB) INJECTION – TREATMENT FOR MULTIPLE CANCER
Both small cell lung cancer and ovarian cancer are treated with Kemocarb injection. By halting or reducing the growth of cancer cells, it demonstrates its effectiveness.
Under the direction of a doctor, Kemocarb injection is administered as an injection into veins. Your doctor will determine the appropriate dosage and frequency of administration for you. This is based on the condition you are being treated for and is subject to change.
USES OF CARBOPLATIN (KEMOCARB) INJECTION
Ovarian cancer
Small cell lung cancer
WORKS OF CARBOPLATIN (KEMOCARB) INJECTION
An anti-cancer drug is Kemocarb injection. It functions by causing harm to the cancer cell's DNA and RNA, which prevents further growth and division of the cancer cells.
SIDE EFFECTS OF CARBOPLATIN (KEMOCARB) INJECTION
Nausea
Vomiting
Anemia (low number of red blood cells)
Fatigue
Low blood platelets
Increased liver enzymes
Decreased white blood cell count (neutrophils)
Stomatitis (Inflammation of the mouth)
Peripheral neuropathy (tingling and numbness of feet and hands)
Diarrhea
WARNING & PRECAUTIONS
The injection of Kemocarb may cause sleepiness and dizziness as well as a reduction in attentiveness and vision problems. If you experience these symptoms, don't drive.
Using Kemocarb injection while pregnant is dangerous because there is clear evidence that it poses a risk to the unborn child. However, if the advantages outweigh the possible risks, a doctor might very rarely recommend it in specific life-threatening circumstances. Please speak with your physician.