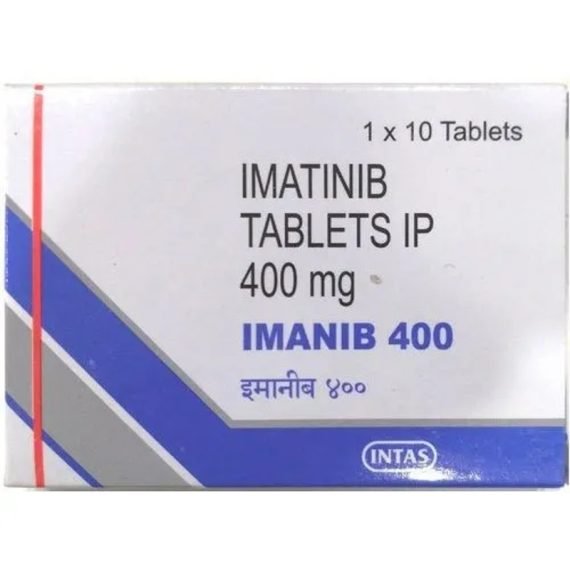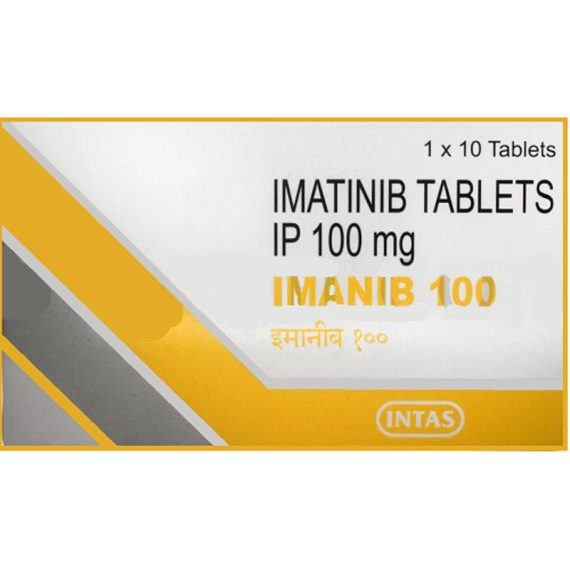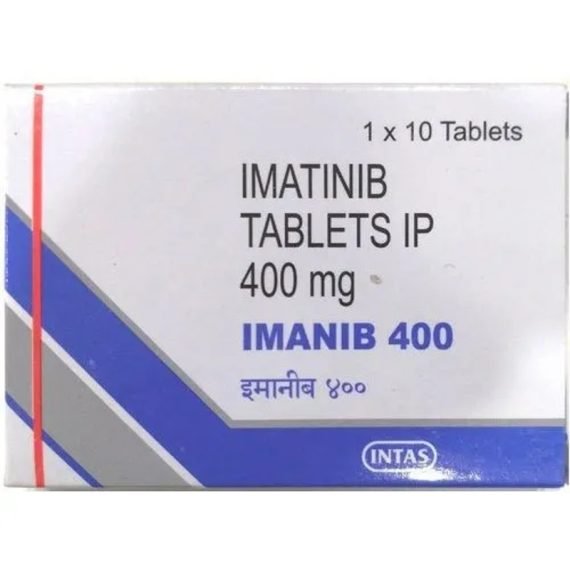 Imanib – Imatinib Tablet
Intas Pharmaceuticals Ltd
Description
IMATINIB (IMANIB) TABLET – TREATMENT FOR MULTIPLE CANCER
Tyrosine kinase inhibitors are a group of medications that includes Imanib capsule. It is used to treat gastrointestinal stromal tumors as well as two types of blood cancer: chronic myeloid leukemia and acute lymphocytic leukemia.
Imanib capsules must be taken with food, but for maximum effect, it is best to take them at the same time each day. As long as your doctor recommends it, you should keep taking it. Depending on your needs and how you respond to treatment, the length of treatment varies.
Fedelty Health Care is an Imatinib wholesaler, Pharmaceutical Cargo Bulk Exporter & Hospital Supply.
USES OF IMATINIB (IMANIB) TABLET
Blood cancer (Chronic myeloid leukemia)
Blood cancer (Acute lymphocytic leukemia)
Gastrointestinal stromal tumor
WORKS OF IMATINIB (IMANIB) TABLET
Imanib Capsule is a cancer prevention drug. Bcr-Abl tyrosine kinase is a protein enzyme that is in charge of the aberrant proliferation of cancer cells. In bar-all positive cells, this medication suppresses proliferation and causes apoptosis (planned cell death) (cancer cells). This is how the progression of cancer is slowed or stopped.
SIDE EFFECTS OF IMATINIB (IMANIB) TABLET
Edema (swelling)
Nausea
Vomiting
Muscle cramp
Musculoskeletal (bone, muscle, or joint) pain
Diarrhea
Rash
Fatigue
Abdominal pain
WARNING & PRECAUTIONS
Imanib Capsule side effects could impair your ability to operate a motor vehicle.
Use of Imanib capsules during pregnancy is not advised due to clear evidence of danger to the unborn child. However, if the advantages outweigh the possible risks, a doctor might very rarely recommend it in specific life-threatening circumstances. Please speak with your physician.
Fedelty Health Care is an Imatinib third-party manufacturer, bulk pharma exporter, and pharmaceutical contract manufacturer operating businesses in Venezuela, Saudi Arabia, Cambodia, Oman, Brazil, Lebanon, Chile, Peru, Cuba, and Fiji. Other services they provide are hospital supply, government supply, named patient supply, cold chain supply, and drop shipping.