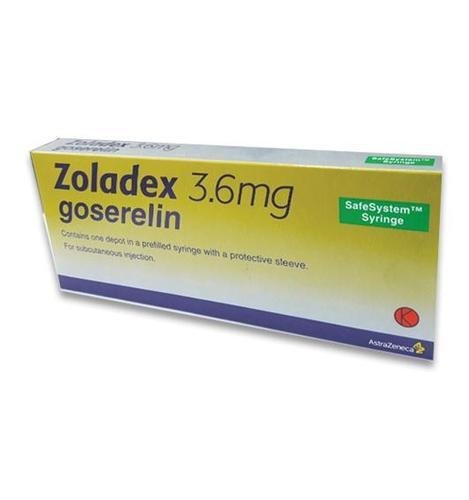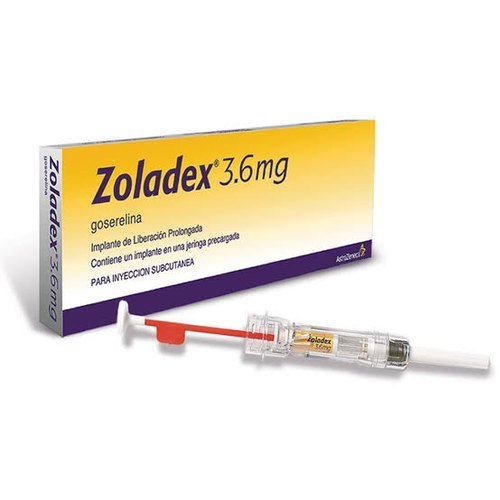 Zoladex – Goserelin acetate 3.6mg Injection
Description
Description:
Fedelty Health Care operates companies in Venezuela, Saudi Arabia, Cambodia, Oman, Brazil, Lebanon, Chile, Peru, Cuba, and Fiji as Zoladex 3.6mg Injection third-party manufacturer, online pharmacy dropshipping, major pharma exporter, and pharmaceutical contract manufacturer. Hospital supply, government supply, named patient supply, cold chain supply, and drop shipment are some of the other services they offer.
Zoladex 3.6mg Injection is used for the treatment of prostate cancer in men and for breast cancer, endometriosis and uterine fibroids in women. In combination with some other medicine, it is used in the treatment of female infertility.
Zoladex 3.6mg Injection is given as an injection under the skin by a qualified medical professional.  Your doctor will decide what dose is necessary and how often you need to take it. This will depend on what you are being treated for and may change from time to time. You should take it exactly as your doctor has advised. Taking it in the wrong way or taking too much can cause very serious side effects. It may take several weeks or months for you to see or feel the benefits but do not stop taking it unless your doctor tells you to.
Uses of Zoladex Injection:
Prostate cancer
Breast cancer
Endometriosis
Uterine fibroids
Female infertility
Benefits of Zoladex Injection:
In Prostate cancer
Prostate gland is a small walnut-sized gland that produces a fluid called seminal fluid that nourishes and transports sperms in males. The most common symptom of prostate cancer is difficulty with urination, but sometimes there are no symptoms at all. Zoladex 3.6mg Injection decreases or stops the growth of cancer cells by decreasing the amount of testosterone (natural hormone in males) in men. This also relieves difficulty in passing urine and makes it easier for you to urinate.
In Breast cancer
Zoladex 3.6mg Injection relieves the symptoms of breast cancer such as breast lumps, bloody discharge from nipple or changes in the shape or texture of the breast. It works by altering the production of those hormones in the body that are essential for the growth and spread of breast cancer. It may also interact with other hormones or have a direct effect on cancer to stop its growth.
In Endometriosis
Endometriosis is a condition where tissue like the lining of the womb starts to grow in other places. The main symptoms include pain in your lower stomach or back, period pain, pain during and after sex, constipation, diarrhea and feeling sick. It can also make it difficult to get pregnant. Zoladex 3.6mg Injection works by preventing the lining of your womb and any endometriosis tissue from growing too quickly. This will help relieve the symptoms you may have. This medicine needs to be taken regularly to be effective and you may need other medicines or procedures to help control endometriosis.
In Uterine fibroids
Uterine fibroids are non-cancerous growths of the uterus that often appear during childbearing years. Zoladex 3.6mg Injection helps control the symptoms associated with uterine fibroids such as excessive menstrual bleeding, lower back pain, and also reduces the size of the existing fibroids. It blocks the action of the enzyme responsible for the growth of the broids. As a result, they decrease in size and also stop growing further. Take this medicine as advised by the doctor to get the most benefit.
In Female infertility
Zoladex 3.6mg Injection is used in combination with other medicines to treat infertility in women. It helps to control the release of eggs from the ovaries. You should use the medicine as prescribed for it to be effective.
Side Effects of Zoladex Injection:
Most side effects do not require any medical attention and disappear as your body adjusts to the medicine. Consult your doctor if they persist or if you're worried about them.
Common side effects of Zoladex: –
Decreased libido.
Erectile dysfunction.
Depression.
Headache.
Dizziness.
Nausea.
High blood pressure.
Breast atrophy.
Pain during sexual intercourse.
Hot flushes.
Sexual dysfunction.
Urinary tract disorder.
Lethargy.
Pain.
Edema (swelling).
Upper respiratory tract infection.
Rash.
Sweating.
Decreased appetite.
Chronic obstructive pulmonary disease (COPD).
Heart failure.
Insomnia (difficulty in sleeping).
Vaginal inflammation.
Emotional lability.
Acne.
Breast enlargement.
Pelvic discomfort.
Application site reactions (burning, irritation, itching and redness).
Pain during periods.
Uterine bleeding.
How to use Zoladex Injection:
Your doctor or nurse will give you this medicine. Kindly do not self administer.
How Zoladex Injection works:
Zoladex 3.6mg Injection is a synthetic hormone. In men, it works by reducing the level of testosterone (male hormone) which causes regression of prostate tumor and improves symptoms. In women, it suppresses the level of estradiol (female hormone) which helps treat advanced breast cancer, endometriosis and uterine fibroids. It also reduces the thickness of the endometrium, which is the uterus lining, prior to surgery.
Safety Advice:
Alcohol
It is not known whether it is safe to consume alcohol with Zoladex 3.6mg Injection. Please consult your doctor.
Pregnancy
Zoladex 3.6mg Injection is highly unsafe to use during pregnancy. Seek your doctor's advice as studies on pregnant women and animals have shown significant harmful effects to the developing baby.
Breast feeding
Zoladex 3.6mg Injection is probably unsafe to use during breastfeeding. Limited human data suggests that the drug may pass into the breastmilk and harm the baby.
Driving
Zoladex 3.6mg Injection does not usually affect your ability to drive.
Kidney
Zoladex 3.6mg Injection is safe to use in patients with kidney disease. No dose adjustment of Zoladex 3.6mg Injection is recommended.
Liver
Zoladex 3.6mg Injection is safe to use in patients with liver disease. No dose adjustment of Zoladex 3.6mg Injection is recommended.