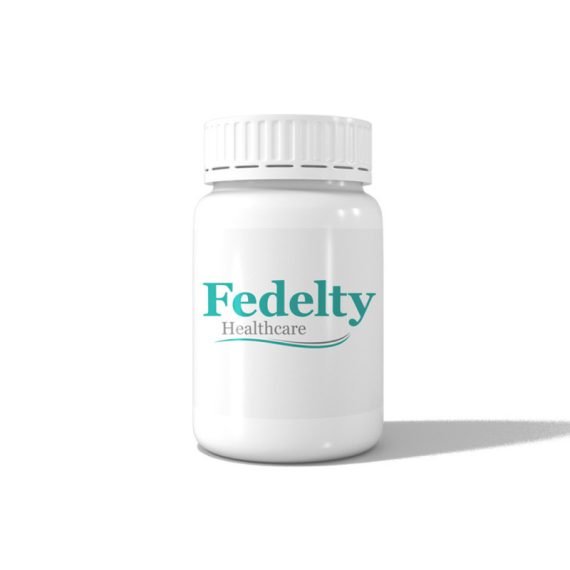 Pammied – Pamidronate 30mg Injection
Description
PAMIDRONATE (PAMMIED) INJECTION – TREATMENT FOR HIGH LEVELS OF CALCIUM
Pamidronate or Pammied 30mg injection is a drug that is used to treat elevated calcium levels in the blood that can be caused by some cancers. Pamidronate is also used in conjunction with cancer chemotherapy to treat bone damage caused by multiple myeloma (a disease that starts in the plasma cells [a type of white blood cell that generates components essential to fight infection]) or bone cancer metastasis from breast cancer. Pamidronate is also prescribed for the treatment of Paget's disease (a condition in which the bones are soft and weak and may be deformed, painful, or easily broken). Pamidronate injection belongs to the bisphosphonate class of drugs.
Osteoporosis is a disease that weakens bones, making them more fragile and prone to breaking. It is most common in women following menopause. Bone-strengthening medications can be used to treat this problem. Pammied 30mg injections are a form of bisphosphonate medication. It reduces the rate at which your body's bones are broken down. This helps to preserve bone density and lowers the chances of breaking a bone. To treat osteoporosis, the injection is normally given once a year, and every two years to prevent it.
Regular exercise (particularly weight-bearing activity), eating calcium- and vitamin-D-rich foods, and cutting down on alcohol and tobacco intake can all help to strengthen your bones.
Fedelty Health Care is a Pamidronate wholesaler, Pharmaceutical Cargo Bulk Exporter & Hospital Supply.
USES OF PAMIDRONATE (PAMMIED) 30MG INJECTION
Hypercalcemia
Osteoporosis
WORKS OF PAMIDRONATE (PAMMIED) 30MG INJECTION 
Pammied 30mg injection is a medication that is used to treat a variety of conditions. A bisphosphonate is an injection. It works by inhibiting the activity of osteoclasts, cells that break down bone, strengthening the bones, and reducing the chance of fractures.
Fedelty Health Care is a certified Pamidronate Bulk Pharma Exporter, Cargo Bulk Supplier, and pharmaceutical wholesaler in India.
SIDE EFFECTS OF PAMIDRONATE (PAMMIED) 30MG INJECTION
The majority of side effects are minor and will go away as your body adjusts to the medication. If they don't go away or you're concerned about them, see your doctor.
Headache
Back pain
Heartburn
Diarrhea
Indigestion
WARNING & PRECAUTIONS
Pamidronate 30mg Injections should not be used during pregnancy because there is clear evidence that they pose a risk to the growing foetus. However, in some life-threatening instances where the advantages outweigh the hazards, the doctor may prescribe it. Please seek medical advice.
During nursing, Pamidronate 30mg Injections should be used with caution. Breastfeeding should be stopped until the mother's therapy is finished and the medication has been removed from her system.
If you're nursing while using Pamidronate 30mg Injections, keep an eye on the baby's blood calcium levels during the first two months.
In patients with severe liver disease, Pammied 30mg Injection should be taken with caution. Pammied 30mg Injection dosage may need to be adjusted. Please seek medical advice.
There is very little information on the use of Pamidronate 30mg Injection in these patients. In patients with mild to severe liver disease, no dose adjustments are indicated.
Fedelty Health Care is a Pamidronate bulk pharma exporter (Pammied Exporter) and pharmaceutical third-party manufacturer operating businesses in Venezuela, Saudi Arabia, Cambodia, Oman, Brazil, Lebanon, Chile, Peru, Cuba, and Fiji. Hospital supply,